TGI FridaysTM Gift Card
Other Available Denominations
$10.00 | $10 Denomination
$25.00 | $25 Denomination
$50.00 | $50 Denomination


TGI FridaysTM Gift Card
Buy the TGI Fridays Gift Card online and have it sent right to your door! Choose from various denominations to create the perfect present for your gift giving and incentive needs!
TGI Fridays Gift Cards are valid only in the USA.
Remember...
TGI Fridays Gift Cards have no dormancy fees and no expiration date!
To order cards for your business needs or bulk card orders, please call us at 1-866-401-8443.
Special Offer: TGI FridaysTM Bonus Bites*
For every $25 in TGI Fridays Gift Cards purchased receive a Bonus Bites Card for $5. Offer expires 6/28/19. Bonus Bites Cards Valid 7/1/19 - 8/31/19. TGI Fridays Gift Cards and Bonus Bites Cards will be shipped with your order to the same address.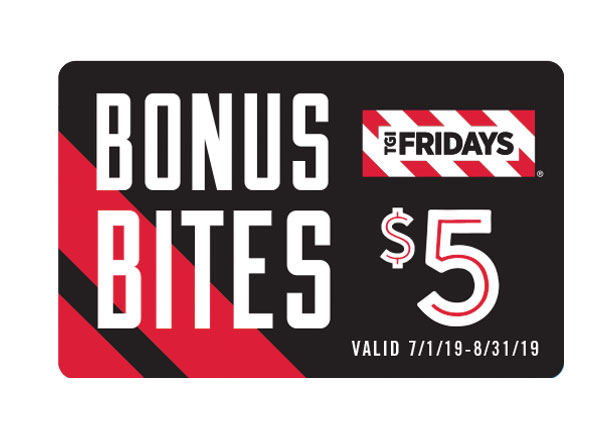 Warning: California Prop. 65

Find a Location Near You